Applied Driving's ongoing success is a result of the brilliance of our people.
The ability to inspire change and create innovations comes from minds of our most valued asset – our team.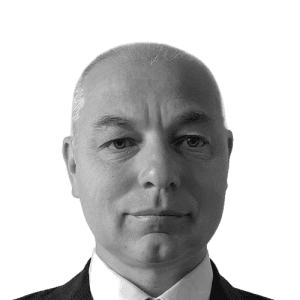 Andy Phillips
Global Managing Partner
Andy Phillips leads Applied Driving internationally. He oversees business strategy, innovation and ongoing expansion into technical partnerships.
Learn more
Andy has over 25 years of industry experience and has successfully implemented technology-based solutions to customers in over 50 countries. He is the powerhouse behind Applied Driving's global growth.
With a creative mind, Andy is the company's innovation leader. His leadership inspires the company to think beyond what is possible and spearheads creative thinking within every team. This creativity powers Applied Driving's development pipeline, as the company continually deploys new and updated products to its clients.
Responsible for the company's increasing partnership efforts, Andy has developed partnerships with world-leading technology companies. He has led the company through integrations with international partners to dual success.
Andy has an excellent track record of delivering measurable improvements through the company's products and services. Customers benefit from improved driver behavior, performance and a revolutionized safety culture.
Driving significant change for the safety of others is Andy's motivator. With previous experience within the driver training space, he knows first-hand the needless tragedies that can occur. He is considered an industry subject matter expert and enjoys being invited to speak at events and participate in expert panels.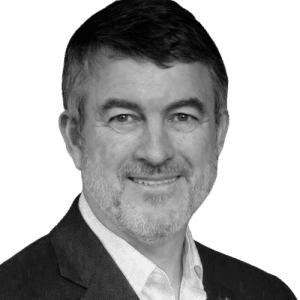 Jerry Cronin
Director, Applied Driving Americas
Jerry Cronin provides regional oversight to the Applied Driving's Americas subsidiary. He is responsible for the strategy and implementation of US-based operations.
Learn more
Jerry has over 30 years' experience in organizational leadership, and the design and implementation of human performance solutions across the commercial and government markets.
He developed and managed the commercial and civil government practice of a Fortune 150 training center of excellence, serving clients across a range of industries including oil & gas, healthcare, insurance, manufacturing, agriculture and civil government.
As a global solutions director for another Fortune 150 he worked to provide solutions which integrated simulation in the land, sea, and air transportation sectors.
Jerry believes good solutions combine business processes aligned with organizational goals, supported by appropriate technologies and executed by skilled personnel.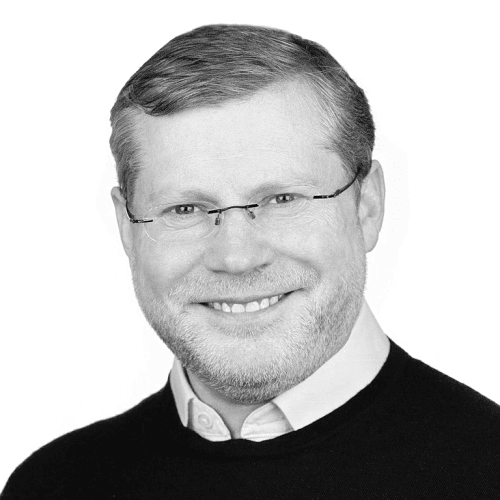 Iain Smith
Executive Director
Iain is a business coach, mentor, and change professional, boasting a 25-year track record of elevating individual, team, and group performance at the executive and senior management levels.
Learn more
With a comprehensive background in both operations and learning & development, Iain spearheaded competence assurance work in London and Underground, and its supply chain, assuming the roles of standard-setting authority and contract holder. This experience has ignited his passion for driver safety and competence.
As a seasoned consultant, Iain has lent his expertise to numerous organizations across various sectors, including transport, education, forestry, pharmaceuticals, and local government. His extensive portfolio predominantly revolves around business improvement, team development, change management, people development, safety enhancement, and fostering diversity.
Within Applied Driving, Iain assumes a pivotal role in collaborating with the board to enable business strategy formulation, fuel growth initiatives, drive innovation, and uphold corporate governance standards.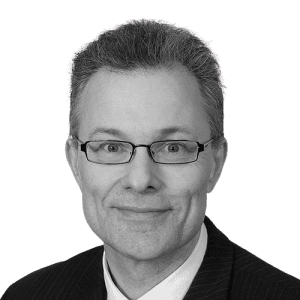 Dr Jim Golby, PhD FCIPD
Global Corporate Ambassador
Dr Jim Golby takes pride in giving back and sharing his first-hand experience of managing driver safety. Acting as our Global Corporate Ambassador, Jim meets with key stakeholders and provokes thought leadership within organizations.
Learn more
In his 12 years at Applied Driving, Jim has become renowned for his out-the-box thinking, dedicated philosophy to building long-lasting relationships and his overwhelming passion for driver safety.
Prior to his role at Applied Driving, Jim was the UK's Head of HR for a global organization. In this position, Jim received BRAKE's Fleet Manager of the Year award for his implementation of driver safety and compliance initiatives.
Jim's previous experience in deploying driver safety programs provides a unique insight into the difficulties organizations can face. Active in the wider community, Jim sits on the expert panel for the European Transport Safety Council (ETSC) as well as the Steering Group as part of BRAKE's Global Fleet Champions.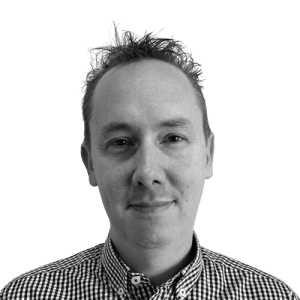 Nigel Lawrence
Client Partnerships (UK)
Nigel Lawrence is responsible for developing and maintaining long-lasting relationships with customer organizations. Using a partnership-style approach, he supports clients to overcome their unique operational and cultural challenges.
Learn more
With 10 years' experience at Applied Driving, and a further 8 years within the wider fleet industry, Nigel has expert knowledge of the obstacles fleet managers and health and safety executives face.
Nigel's collaborative approach produces meaningful results for his clients. His customer relationships lead to significant and sustainable change and have obtained industry recognition through BRAKE Fleet Safety Partnership awards.
As an active participant in the industry, Nigel loves attending events, presenting, sharing best practice and promoting awareness through the likes of safety campaigns.
Nigel enjoys witnessing the positive impact Applied Driving's products and services bring to both the customer and also the individuals we are working hard to keep safe on the road.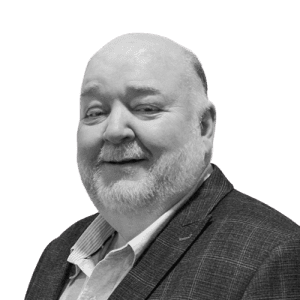 Richard Shaw
Global Sales Director
Richard Shaw has over 30 years of global senior management experience leading large teams of 'Road Warriors'. Richard is a passionate advocate of road safety.
Learn more
Richard's established background in the IT industry, combined with his consultative approach, has given him a profound business insight. Richards uniquely understands the real organizational and personal advantages of robust road safety risk management, enabled by the appropriate and effective use of IT.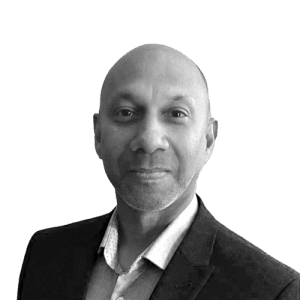 Orlando Collesso
Head of Training & Education
Orlando is responsible for the development and delivery of Applied Driving's blended learning solutions, with a strong emphasis on the application of just culture principals.
Learn more
With over 18 years' of experience as a fleet driver trainer, Orlando knows how to utilize  technological advances in driver behavior monitoring, artificial intelligence, and virtual reality to deliver innovative solutions.
Responsibility for all decision making in this area, Orlando works closely with the Managing Directors and our day-to-day Training Team.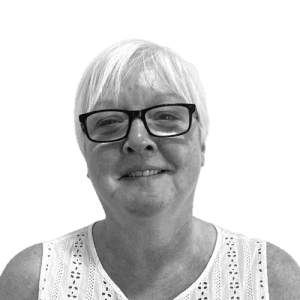 Dawn Bates
Compliance and Data Manager
Dawn Bates is responsible for Applied Driving's data protection and security, legal compliance, GDPR, ISO and contract management. She also supports the Global Managing Partner as executive advisor.
Learn more
Supporting key activities across the business, Dawn also tracks key performance indicators (KPIs); long-term business planning and organization; managing Applied Driving's mission, and vision; and internal audits.
In a prior role, Dawn gained extensive experience within a large global corporation where she worked for over 30 years. Her experiences includes roles in auditing; consultancy; project management; supplier service; business controls; and fleet management.
Dawn has extensive experience in organizational transformation and dealing with issues businesses face in delivering faster solutions in performance management. She has a passion for excellent customer service and a strict eye for detail.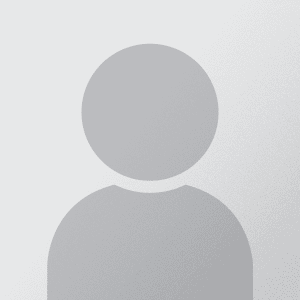 Louise Eades
Global Head of QA, Systems, Process & Reporting
Louise is responsible for all Applied Driving IT systems, reporting and development globally, with a focus on QA. She oversees the systems development testing team as well as wider operational systems and processes to ensure solutions are industry leading and innovative.
Learn more
With a passion for data, Louise heads up the company's reporting outputs, offering unique and valued insights to customers and partners, as well as providing critical data for internal business and product strategy.
Louise has overseen the significant efficiency improvements within the customer support team. She continues to achieve this by inspiring new ideas and spearheading system and process innovation to make operations as efficient as possible.
Prior to joining Applied Driving, Louise has 20 years' experience implementing system and process changes, working across a wide range of industries including insurance, oil and gas and the Ministry of Defence.
Louise successfully implemented system and process changes to meet two FTSE 100 customers specifications.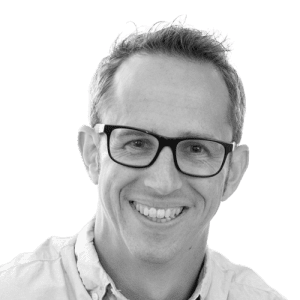 Mark Viccars
Head of Global Technical Implementation & Partner Development
Mark Viccars is responsible for Applied Driving's partnership development and technical integrations. He oversees the implementation of new partners into Applied Driving's network and corresponding development projects.
Learn more
Having worked with Applied Driving for over 8 years, Mark's collaborative style has seen him successfully overcome every challenge thrown his way. As a Prince2 Practitioner and with a BSc in Electronic & Information Technology, Mark confidently pilots technical projects from initiation to delivery. He prides himself on his ability to stay agile, problem solving his way quickly and adeptly through any obstacle.
Mark's goal is to build valued and respected relationships with partners. He enjoys working with organizations to advance the scope of technology for safety. All with the aim to benefit customers and, ultimately, save lives.
Mark has over 16 years of experience in technology advancement, business management, and project delivery. In previous roles, he has supported individuals and organizations within the technology sector. Mark values investing in people and ensuring the safety and wellbeing of staff. He has previously been recognized as a multi-award-winning employer of the year.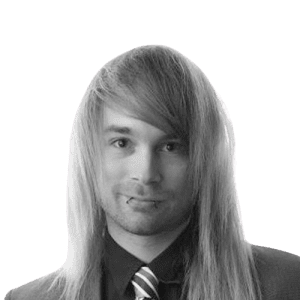 Chris Dixon
Head of Development
Chris Dixon leads the development of systems and technology, principally Riskmapp and Companion+. He oversees all new system releases and product upgrades.
Learn more
Supporting Applied Driving's business and commercial strategy, Chris' product innovation makes real-world outcomes possible from technological advancements. Chris is proud to have grown an experienced team whose focus drives Applied Driving's product development, pushing the business forward.
Chris previously co-owned Streamsoft Development Ltd which was principally responsible for developing Applied Driving's systems for 7 years. Streamsoft was acquired by Applied Driving in 2021 where he began his role in-house as Head of Development.
In previous roles, Chris has developed solutions for numerous household names and the UK government. He has been active within the industry for over 15 years and obtained his bachelor's degree in Web Information Systems & Services.
Chris thrives in high energy environments. He enjoys the new challenges and opportunities each day brings, which ultimately helps towards the common goal of making roads safer.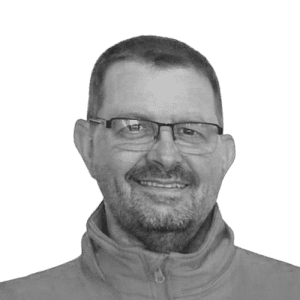 Dom Cowen
Senior Software Engineer
Dom is a senior full stack developer with over 21 years' experience in the IT & Software Development industry.
Learn more
Having used many different development languages, he is experienced in designing and providing system solutions for any business process from conception through to the finished product. He has designed and written numerous applications with their databases, end to end solutions, and back end services and API's for use in a wide variety of different industries.
These have been for both in-house systems, and commercial software products on numerous platform types.